The volcanic island Pantelleria with its streams of lava, little bays (called Calette), stunning cliffs and magical cave arches, is situated in the heart of the mediterranean sea and close to the african coast. The fragrances and ambiance of the island make it unique. It is not just holiday destination, but also the second home to many Italians.
Phoenician and Roman, Arabic and normanic – this rough and stunning combination together with tranquility, the cobalt blue sea and a clear view of the stars at night is what makes Pantelleria so different to all the other Mediterranean islands and a unique and exclusive holiday destination.
Pantelleria is a volcanic island closer to Africa than to Italy. It is characterised by streams of lava, bays, offshore rocks and cave arches.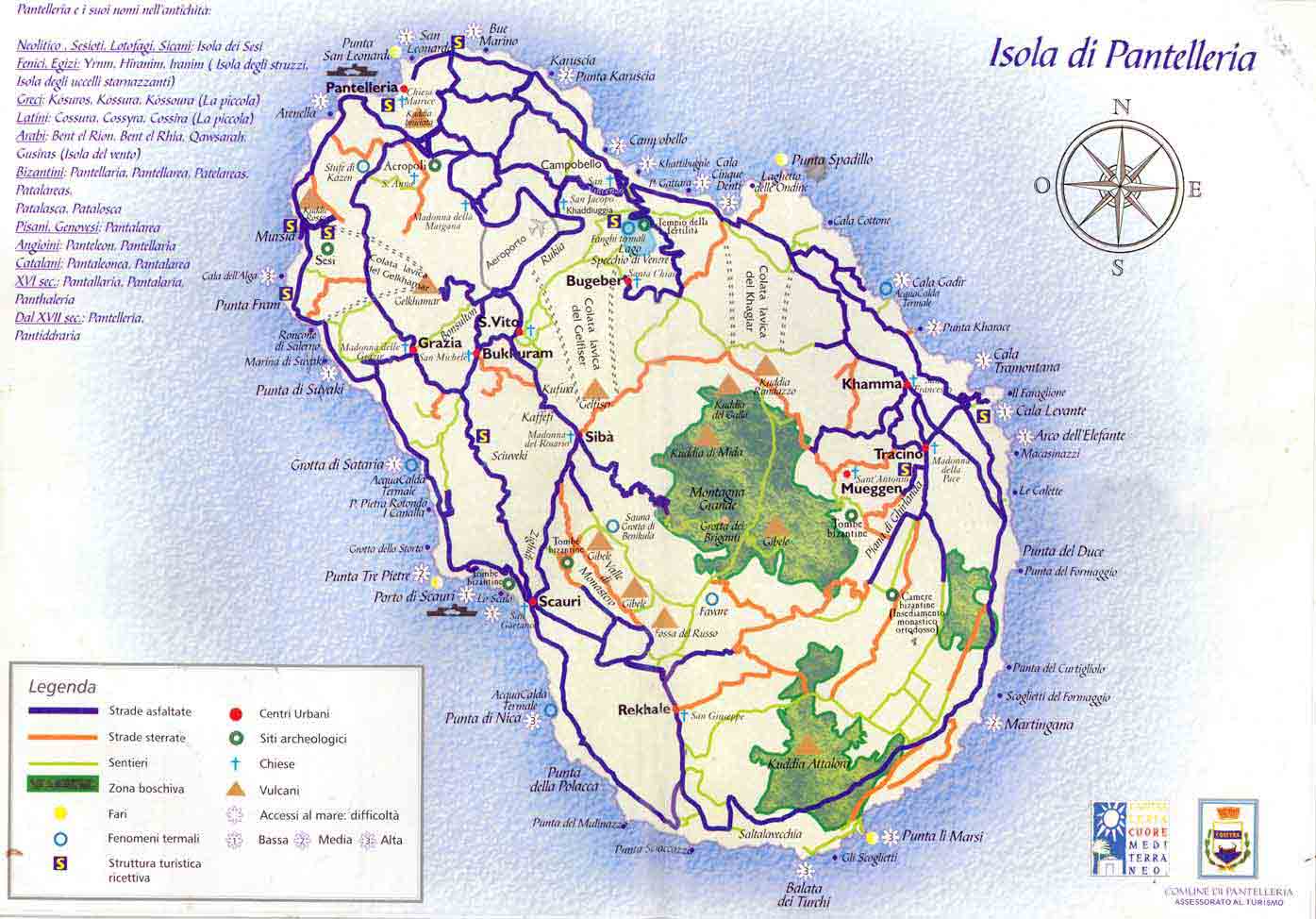 Surrounded by stone walls, caper bushes, olive trees and 'Zibibbo' – grape vines lie the 'Dammusi', antique buildings made from lava stone, which are witnesses of arabic architecture.
Pantelleria is not just a magical holiday destination at the sea. The nature reserve 'Montagna Grande' (with 850 metres the highest elevation of the island) is perfect for mountainbiking and trekking tours.
In the middle of a former volcano's caldera lies Lago di Venere. Here you can cover yourself with healing mud and afterwards dive in the thermal water. Further hot springs can be found in Gadir Nika, Scauri and Sataria. The archaeological sites and under water world are also worth a visit. Horse riding, bird watching, diving and snorkeling: There is something to do for everyone on the island.
In the local cuisine, influences of many cultures, which have conquered the island in the past, can be found. Arabic ingredients and spices mix with Mediterranean cuisin in food like couscous, pesto pantesco, ravioli panteshi, ciakiciuka or tumma. To round up a meal you may not forget a glass of Passito, the most famous vine of the island.